About the company
Who we are?
LLC MK Leasing is a leasing company that finances the purchase of equipment, vehicles, special equipment and real estate for clients from micro, small and medium-sized businesses throughout Russia. LLC MK Leasing is part of the international group Mikro Kapital, whose companies provide assistance to micro small and medium-sized businesses in 15 countries of the world: Luxembourg, Italy, Switzerland, Romania, Czech Republic, Belarus, Russia, Moldova, Armenia, Uzbekistan, Kyrgyzstan, Kazakhstan, Tajikistan, Indonesia and Hong Kong.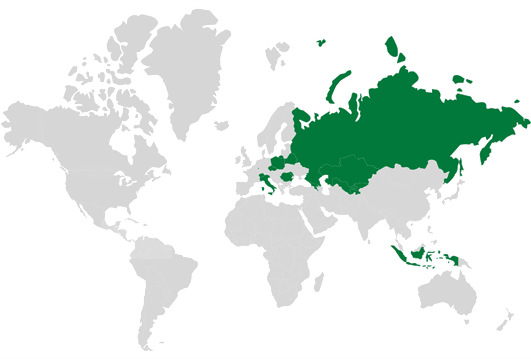 Our team
We have experienced and qualified employees in financing micro, small and medium-sized companies in 15 countries of the world.

We use a personalized approach for each client, helping to develop the business more efficiently. We take into account all the nuances of small business and are able to structure leasing transactions of any complexity.
Top management
Evgeniy Vankov
Сhief of the Network Department
Anastasia Zaitseva
Financial Director
Anna Zhuravleva
Chief Operating Officer
Maxim Losev
Head of Legal Department
Mikro Kapital Group
Our group invests mainly in micro and social finance, targeting countries along the Silk Road.
Our corporate strategy is based on four principles:
We putting interests of our customers at the center of everything we do.
We offering clients a unique way of asset management.
We focussing the long-term development of our company and thus strive to achieve sustainable and profitable growth.
We taking responsibility to society and local economies very seriously.
We are convinced that our strategy, which is based on our business culture and on the work of our employees - is an instrument for enrichment and security, thanks to which increases trust in our company that by day.
High level of transactions approved
We use a personalized approach in evaluating each client and are able to structure complex transactions
Across Russia
We provide customer service throughout Russia, regardless of the location of the business
You can use online service
We can work fully online-end to end (using electronic signature)
You can quickly increase your revenue
You receive the leased item, use it right away, and pay later
Significantly save on taxes
Reduce the taxable base for income tax, and take VAT to offset
Does not affect the credit load
The structure of the balance sheet does not change, liabilities are not reflected in the financial statements
MK Leasing Ltd. Primary State Registration Number 1037700181012, Individual Taxpayer Number 7705303688,
legal address: Elektrozavodskaya st. 27/6, Moscow, Russia, phone number:
8 800 222 61 93
© LLC MK Leasing 2003 -